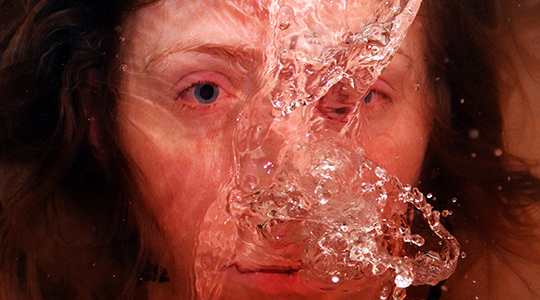 Hailing from New Mexico is !luuli, America's rising psycore star. Earlier this year, she released The Psycore Trilogy EP1 via Texan label Absolute Shit, before contributing a production mix to Boiler Room's Hard Dance series.
She has shared a number of albums on labels such as JellyFish Frequency Recordings, Anomalistic Records, and Akashik Records, both as !luuli and under other aliases. As one half of Rainbow Static, she has worked on eccentric, playful releases such as Tickle My Bunny Fone and Pit of Eternal Cuddles. Her list of collaborators also includes the idiosyncratic Psykovsky.
Responsible for a style described as "alien," "killaargh," and "hyper-dimensional," !luuli crafts sounds that challenge listeners and pull them outside of their comfort zones. She aims to "force your brain to try and perceive things it had never thought plausible in the audio spectrum," promising sonic abrasion, soft embraces, and everything in between. !luuli's output is visceral and inundating—it's "music for people to feel."
With plenty of rapidfire psycore under her belt, !luuli has jolted listeners out of the mundane, and out of the normal through sets played in Brazil, Germany, and everywhere in between.