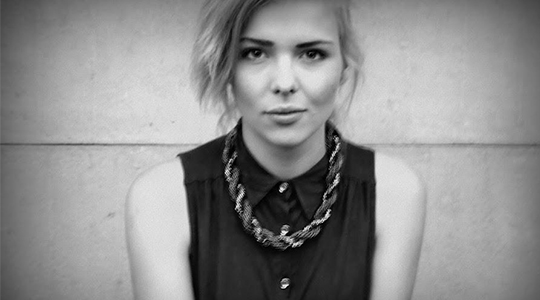 Sylwia is a DJ and producer from Eastern Europe, currently based in Berlin.
She was originally half of the duo Sentel, whose first EP, Chapel 20 for Concrete Cut, took them to London-based Granholme Records, for which they released the vinyl 12" Shut Your Eyes in 2011. The EP was well-received in the UK underground scene and labeled as "avant-dance".
Sywia's solo musical career started in Kraków, Poland, where she helped organize and performed at several large-scale music events. She has shared the stage with artists such as Milton Bradley, Neil Landstrumm, Inigo Kennedy, Perc, AnD, and Kassem Mosse, bringing raw, dark, industrial soundscapes to her techno. Sylwia's sets honestly engage her current interests rather than passing trends, and audiences are carried on a slow-burning journey from near silence to 130 bpm dancefloor annihilation.