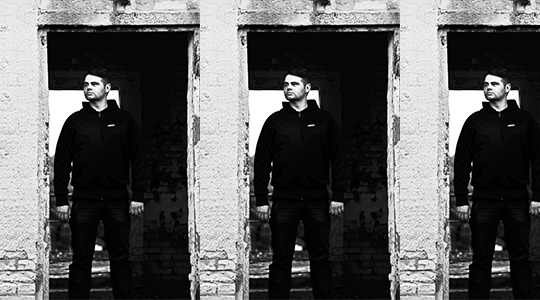 German producer Mørbeck began his career in music as a teenager, producing hip-hop in the 80s and 90s. However, in 1978 he shifted his focus from rap instrumentals to techno, drawn to Berlin by the city's growing reputation as techno's most vital organ.
With clubs like Tresor, E-Werk, and WMF increasing in notoriety, Mørbeck's subsequent assimilation into the Berlin technoverse fed into a 2005 collaboration with DJ and producer Sawlin, with whom he honed his sound to a sharp-tipped weapon in live joint performances around Berlin.
Mørbeck apprenticed in audio engineering and sound design and explored a more house-inclined sound under his CAIE! pseudonym, but ultimately his experimentation with analogue synths and coarse industrials with Sawlin is most evident in the Mørbeck sonic personality. Vault Series, the label of mutual friend and producer Subjected, has catalogued three collaborative and three solo Mørbeck EPs, and he has also released works on Candela Rising and Mechanisms Industries and played at legendary Berlin techno bastion, Berghain.
Mørbeck's latest initiative is his independent label Code Is Law, a platform for releasing both his own work as well as that of likeminded artists irrespective of genre classifications. The label's inaugural 12", Code Is Law (2013), shows his continued allegiance to the hard-hitting, club-ready techno of his adoptive city without being bound to past trends.