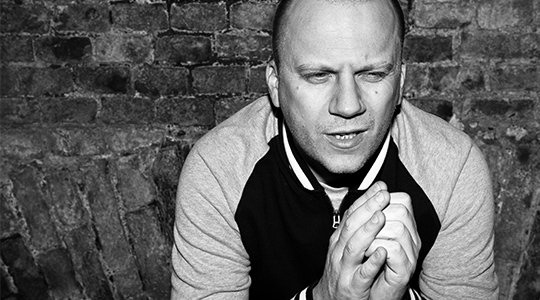 Formerly one half of the drum & bass innovator duo Instra:mental, London-based producer Alex Green's raw, kinetic sound as Boddika shows a preference for analogue production – hand-manipulated synths and eddied, elliptical drum patterns generated via step sequencers – and is mercilessly dancefloor driven, filtering Chicago house, Detroit techno, and rough electro.
Green also makes dark electro under the alias Transportation ADD with Paul Laidlaw. He is widely recognized for his collaborations with Joy Orbison, with whom he heads the SunkLo label. The pair share a London studio christened "The Zoo" - both for the men's magazine by the same name whose pages are affixed to the walls, and for the number of birds on the property.
Green is also the driving force behind his own Nonplus label, which has morphed from an agitator of atmospheric drum & bass to a UK techno institution. He appeared on the label's Think and Change compilation in 2013, which brought together producers such as Kassem Mosse, Lowtec, Pearson Sound, Four Tet, and Martyn. Other recent Boddika releases include Steam and Soul What Remixes 2x12" (2013) on collaborator Loefah's imprint, Swamp 81, and 2012's anthemic Swims, produced with Orbison for the same imprint. A new Orbison/Boddika collaboration, More Maim / In Here, is scheduled for release on SunkLo in 2014.