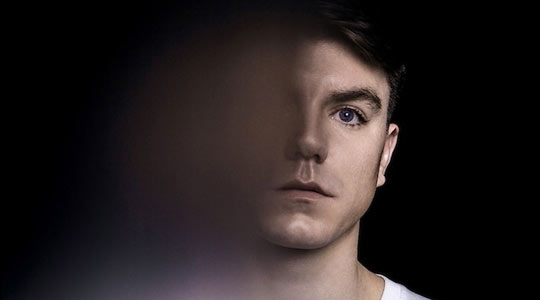 Multi instrumentalist James Kelly is until now best known as the sole permanent member and writer behind black metal outfit Altar Of Plagues. With Wife he unveils his eerie pop alter-ego – a mixture of haunting vocals, sparse instrumentation, and frail electronica.
Altar of Plagues, who have released two critically acclaimed albums on iconic labels Profound Lore and Candlelight, created music "Full of radical tangents (...) more focused on frailty and struggle than majesty and grandeur" (Pitchfork) using found sounds, homemade instruments, and field recordings as a base. These ideas transfer to James' solo project. Embracing his longstanding passion for electronic music, the tracks on his debut EP, Stoic, showcase a diverse range of influences moving from the hypnotic opener, "Bodies", through the cold mantra of "Trials", to the shuffling trickery of "Circles", and the gothic 2-step beauty of "Shards". His music, mournful, full of throbbing sorrow and romance, is carried by James' spectral and remote vocals.

Wife released a full-length album on Tri Angle Records in 2013. What's Between heralded his biggest vocal moment to date, and brought a full-fleshed take on the foreboding sound of his 2012 Stoic EP. Swirling echoes, a sprightly guitar riff and the hit of a bassdrum that's as if brittle after years in an attic underlies Kelly's strong and sure vocals.