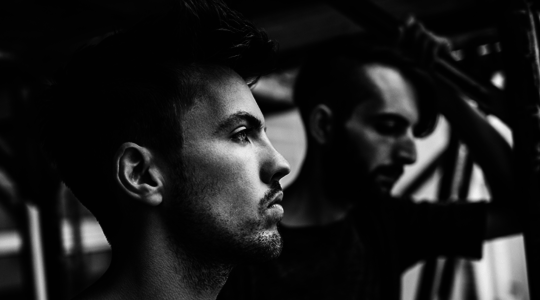 These Hidden Hands is the ongoing collaboration between Tommy Four Seven and Alain.
After meeting at university in 2005, the two discovered that they both shared a passion for the jungle and techno mixtapes of their respective childhoods and teamed up to produce their Strix EP for Tommy's now-defunct Shooting Elvis imprint. Shortly thereafter, the pair moved to Berlin, where Alain founded the One Million Mangos mastering and recording studio. Tommy began establishing himself as a formidable contender among Berlin's up-and-coming techno producers, with releases on Stroboscopic Artefacts and Electric Deluxe, a solo album (Primate, CLR), and collaborations with Chris Liebing as Bauhaus.
Coming together again after four years in Berlin, the duo have finally completed their much anticipated self-titled debut album as These Hidden Hands, released in August 2013 on their newly-minted creative platform, Hidden Hundred.