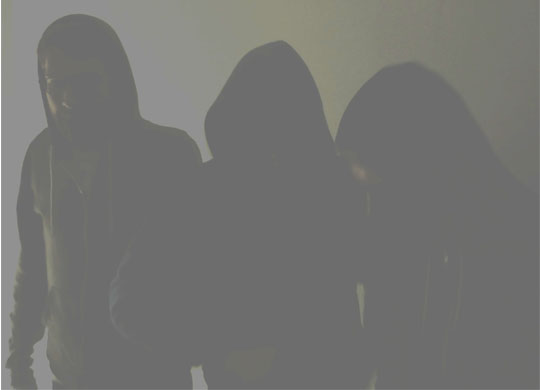 Whether in the frozen Scandinavian forests or in the sprawling urbanity of Neukölln, desolation will be desolation. Berlin outfit Sun Worship channels this desolation in to an icy spear of harsh beauty. The result is a kind of black metal without pretense or theatrics, a sonIc landscape both stripped and dense.
The three-piece band formed in 2014, quickly releasing debut album Elder Giants. Originally meant as digital and limited tape release only, Elder Giants quickly garnered worldwide praise for its successful amalgamation of older Scandinavian and newer North American black metal styles, and has recently been repressed on vinyl for the 4th time.
Following up European tours with artists such as Unru, Ultha and N as well as festival appearances at Roadburn, Incubate, O Tannenbaum Waldfest, CTM Festival and H2Ö, Sun Worship recorded and released their second full length album in 2016. Pale Dawn further explores the more extreme fringes of their previous material while retaining the bands trademark harsh melodic ferocity, atmosphere, and momentum, charged by exceptionally frantic yet organic and musical drumming, which acts as an equal instrument alongside the dual guitars and vocals. With their new album, Sun Worship turn their gaze towards kosmische Musik and the Berlin School of electronic music, manifesting the influence of Manuel Göttsching.