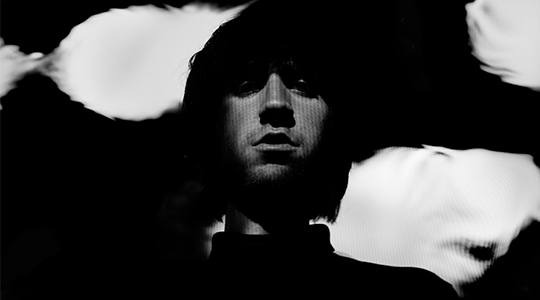 Samuel Kerridge is a prime example of the recent resurgence of industrial-influenced, noisy, and deconstructed techno. His productions deftly manipulate the relationship between rhythm and sound design, funneling decimating kick drums, feedback, and unholy degrees of distortion into his own blend of toxic techno.
The UK-born, Berlin-based DJ and producer began working with turntables at 14, inspired by early exposure to incendiary acid. In 2012, his Auris Interna debut EP was released via ever-discerning Horizontal Ground, and a subsequent alliance with notorious techno baluster Downwards, headed by featured CTM 2014 artist Regis, has made 2013 a highly rewarding year for Kerridge. His two EPs for the label, From The Shadows That Melt The Flesh and Waiting for Love, and debut full-length A Fallen Empire, have been met with overwhelming critical and industry esteem, described as "landmark releases" and "the most singular talent the label has yet exposed" and endorsed with a "TIP!" rating from mainstay Berlin record store, Hard Wax.
Kerridge is also the founder of the Contort event series, which brings alternative configurations of club music and culture to Berlin. He simultaneously launched a namesake label with his 2015 Always Offended Never Ashamed LP. His latest album, Fatal Light Attraction, was released on Downwards in January 2016, amplifying the crushing power of his music to new extremes.