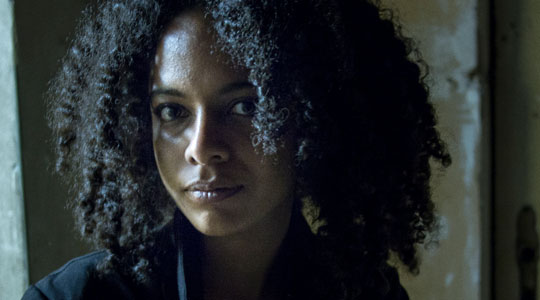 Jessica Ekomane is a French musician and installation artist. She was one of Berlin Community Radio's 2017 Incubator residents.
In her practice, Ekomane creates situations in which sound functions as a form of catharsis. Her work intersperses noise and melody, playing with listeners' perception of rhythmic structures and seeking to transform the space between sound and audience. In 2017, she performed a quadrophonic piece at Berlin's We Make Waves festival.
Ekomane was one of the recipients of an honorary mention for the Sonotopia Award 2016, as well as for Ars Electronica 2013 for Light / Movement (as part of Robert Henke's Pulse Lab II: Works for Wave Field Synthesis). She also has been awarded with a DAAD scholarship and has exhibited work across Germany, China, Australia, and elsewhere.