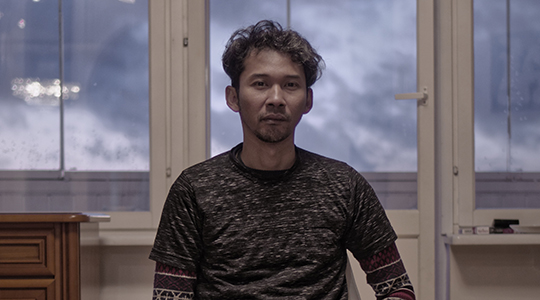 Yennu Ariendra, aka Y-DRA, is a music composer, producer, DJ, and digital artist. Also known as half of Raja Kirik, much of Ariendra's work considers the shifting roles of tradition and history in Java, Indonesia.
Ariendra is currently working part of art collective Teater Garasi / Garasi Performance Institute, the rock band Melancholic Bitch, music label Trauma Rhythm Record, WYST sound laboratory, and puppet theater group Papermoon Puppet Theater.
Y-DRA will be showcasing "No-Brain Dance" at CTM 2020. This project stretches across music, video, and ongoing research into various styles and sound-induced trance states in Indonesian culture. Koplo (or "stupid" in Indonesia) is a popular Indonesian music genre that channels the sentiments and experiences of the country's working class. Sometimes associated with psychotropic drugs, koplo is also closely related to funkot and dangdut music.
In 2019, Y-DRA released No-Brain Dance as an album, as well as an accompanying video series which responds to the spontaneous movement of the body unique to the koplo style and culture. The record channels koplo's rhythmic elements alongside techno and IDM to shapeshift between identities and realities, and create individual and collective spaces for resistance.