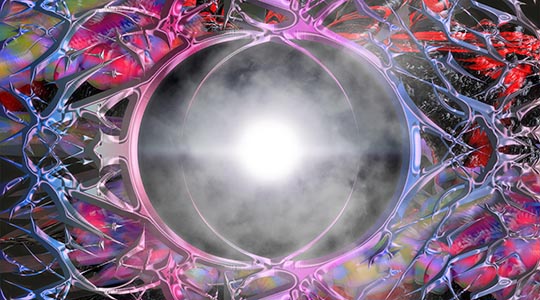 United Visual Artists (UVA) is a London based art practice founded in 2003 by Matt Clark. UVA's artworks range from small-scale, wall-based pieces to large-scale sculptural installations for cultural institutions and public spaces. UVA interrogate our relationship with technology, and the creation of phenomena that transcend the purely physical.
Drawing from sources ranging from ancient philosophy to theoretical science, their practice explores the cultural frameworks and natural phenomena that shape our cognition, creating instruments that manipulate our perception and expose the relativity of our experiences. Rather than material objects, UVA's works are better understood as events in time, in which the performance of light, sound, and movement unfolds.
UVA's work spans from self-enquiry to collaborative processes, working across multiple disciplines. They have worked with musical acts such as Battles, Massive Attack, and James Blake, as well as choreographer Benjamin Millepied for the Paris Opera Ballet and filmmaker Adam Curtis. UVA's work has been staged across the world, most notably at The Barbican Curve Gallery, The Victoria & Albert Museum, and Manchester International Festival.
For CTM 2020, UVA has team up with Dina Gingras & Animals of Distinction and Canadian post-rock group Fly Pan Am for new work Frontera, which explores the liminal spaces of borders in the era of mass surveillance.