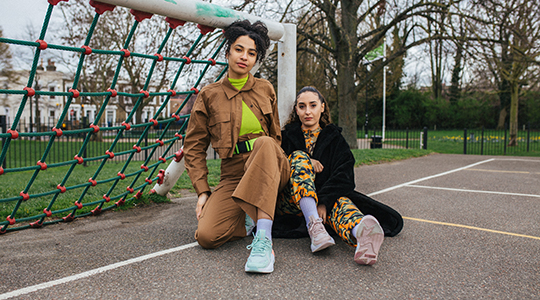 Rooted in London and with Moroccan and South Sudanese heritage respectively, Imbratura and Ndeko, aka Sicaria Sound, have firmly established themselves as selectors of new underground music, weaving modern dubstep with other territories of bass music and beyond.
Since the pair started DJing together they've played for Deep Medi, Fabric, Glastonbury, Outlook Festival, and more, also undertaking appearances on the likes of BBC Radio 1, NTS, and Boiler Room. Sicaria Sound currently hold residency at Rinse FM, where they have hosted producers and DJs such as Darkos Strife, Truth, and Ilga Brugal, and most recently celebrated their 1st year anniversary with Glume, Phossa, and Traces.
Their DJ sets portray London's rich history of developing soundsystem culture in the UK. Imbratura told Mixmag in an interview: "I remember going to Ministry Of Sound nights from an early age and they were known, especially back then, for being a place that had that sick soundsystem for experiencing electronic music. It would hit you in the chest and it was like, 'Wow, that's really something'." On top of DJing, Sicaria Sound recently founded a home for their own productions called Cutcross Recordings, all while maintaining alliance with dubstep pioneers Deep Medi.