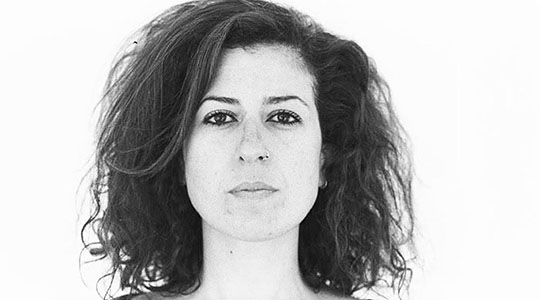 Rasha Hilwi is a Palestinian writer, cultural journalist, cultural manager, the co-editor in chief of Raseef22 (an independent media platform covers the Arabic region), DJ (as DJ Hilwi), and a member of the AL.Berlin collective.
Born in the city of Akka, Hilwi is now based in Berlin. She holds a B.A. in Sociology, Anthropology, and Education.
Since 2004, her texts have been published in major Arab newspapers and online platforms. She writes a weekly column in Arabic for Deutsche Welle on women, gender, body, love, sexuality, and social issues.
Beginning with her cultural journalism fellowship in Akademie Schloss Solitude in Stuttgart in 2016, Hilwi started to focus on and write about how people—both individuals and groups—express their cultures away from "home", or what is called "Gorbah" in Arabic or "Gurbet" in Turkish and Persian. Coming from the Arabic word "Garb" غرب (the West and sunset), the word "Tagaraba" تغرّب means "to move to another place away from home—to be "removed" or "alien."