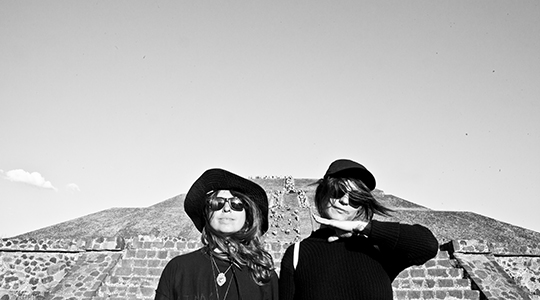 Hailing from São Paulo, Rakta is the gothic postpunk outfit making waves with their audacious brand of psychedelic garage. From the release of their eponymous record in 2013, they have emerged from the DIY punk scene of São Paulo to arouse international attention.

Today comprised of Carla Boregas (bass and electronics), Paula Rebellato (synth and voice), and Maurice Takara (percussion), Rakta create dramatic, expansive atmospheres. Across rave-tinged soundscapes written for both body and soul, 2019's Falha Comum marks "a seven-song cauldron of dub-punk churn & swirl. Delay is spooned onto delay like a psychedelic sundae." (The Quietus) 2019 also saw the release of the FORMA/SIGILO EP, a split with Deafkids.
Other releases include 2017's Oculto Pelos Seres EP and 2016's III, which saw them reconfigure themselves as a trio, venturing further from their rock origins and consolidating their singular musical identity.