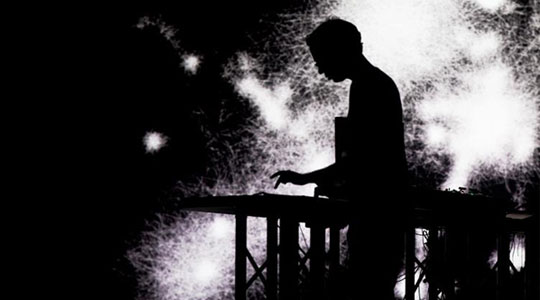 Peter Kirn is a composer/musician, audiovisual artist, and journalist. Classically trained in composition and piano, his music and visuals meld minimalist and experimental dance music influences with a focus on texture and abstraction. He is the editor of Create Digital Music and Create Digital Motion, working extensively with free and open source tools and shared content.
Kirn's work ranges from teaching creative coding with open tools to making experimental live techno. As a writer he focuses on trends in live and interactive visuals and designs in new music technologies. He is also a frequent collaborator with dance, as well as a veteran of Dance Theater Workshop's dance and technology residency.
As part of CDM Kirn set up record label Establishment, which has released two of his records, 2016's Imaski, an EP of techno-tinged hyperreal pop accompanied by Anna Maria Olech's colour-saturated music videos, and the full-length Bellona, USA, inspired by sci-fi writer Samuel R. Delaney's novel Dhalgren.
Kirn has been leading the MusicMaker's Hacklab at CTM Festival since 2013, together with various collaborators. The Hacklab is a collaborative, improvisatory, experimental environment that encourages the conception and realisation of new ideas in a week of intensive activity.