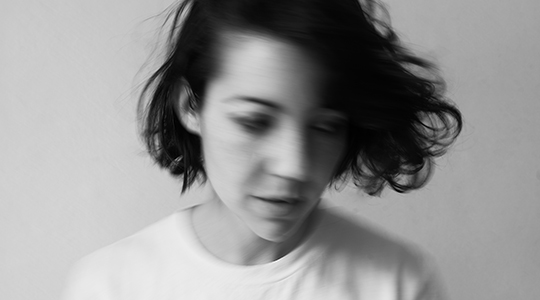 Lucrecia Dalt is a Colombian producer and pop surrealist who deals in restless, cerebral electronics. Trained as a civil engineer with a specialty in geotechnics, Dalt's productions chart the motion of geologic time in fits and bursts, lucidly rendering tensions and disturbance through a combination of acoustic and electronic sound, sampling, and traditional songwriting.
Dalt's pursuit of avant–garde sound brought her to Barcelona and then to Berlin, where she currently resides. Over the years, she has collaborated with Berlin's F.S. Blumm, Barbara Morgenstern, Gudrun Gut, Julia Holter, among others, in addition to having contributed to the 'telepathic' project Terepa with Rashad Becker, Charlotte Collin, Laurel Halo, Julia Holter, NHK'Koyxen, and Grégoire Simon.
Her self-titled album arrived in the final months of 2014 via Nicolas Jaar's Other People imprint as the successor to Syzygy (released on Berlin imprint Human Ear the previous year), which pursued philosophical inquiry through improvisation, film sampling, and vocal manipulation. In 2015, Dalt released her LP OU on the Berlin-based label Care of Editions as part of a scholarship granted by Music Board Berlin. It was the result of working in music which engages the history of modern filmmaking in Germany. It built upon an ongoing technique used in her work, which is to provoke entanglement between the emotional dynamic experienced during the viewing of a film and the feelings that arise during the music production process.
Dalt's recent work develops around the ideas of time perception, scale, telluric affect, repetition, vocoding, sound dynamics, and repositioning fiction. 2018's Anticlines (RVNG) tells tales of confusion between self and other, of human dependence upon Earth, of the spontaneous emergence of non-human consciousness, of radical alterity, and of a conceivable martian legacy here. Its lyrics were conceived together with the Brussels-based artist and writer Henry Andersen.