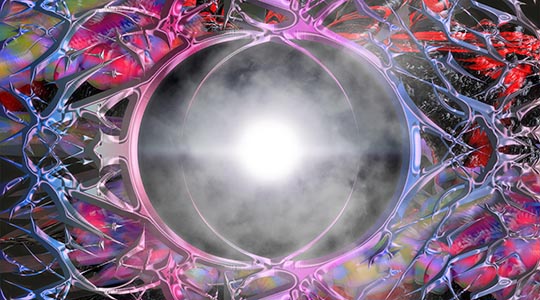 Laura Diaz is a Brazilian performance artist, best known for her work as part of five-piece act Teto Preto. She also runs queer-inclusive party Mamba Negra and Mamba Records in São Paolo, and is among the most politically vocal artists from the city's LGBTQIA+ community.
Along with DJ Cashu, Diaz founded Mamba Negra in 2013 to provide a safer nightclub space for São Paolo's queer community in response to Brazil's right wing governance. Beginning in abandoned warehouses across the city, the parties quickly became a focal point for the underground. "Mamba Negra was a way for me and Cashu to create spaces of freedom—especially for women and the LGBTIQ+ community," says Diaz. "[It's a] way for us to connect networks of artists, like many other parties did, and to occupy spaces and places to be who we are and develop our artistic language."
In 2016 she founded Teto Preto with Loïc Koutana, Savio, Zopelar, and Bica as an interdisciplinary group mixing together music, dance and video. Their first single, "Gasolina," was released in 2016 and soon became an anthem for resistance against police and state brutality with its iconic music video. Their debut album, Pedra Preta, helped them reach global audiences.
Diaz performs both solo and as part of Teto Preto at CTM 2020.