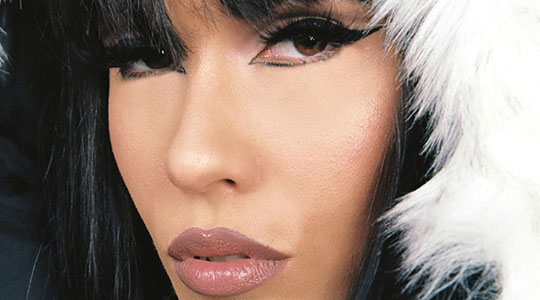 La Zowi, or Zoe Jeanneau, is the Madrid-based trap and reggaeton vocalist. The child of a feminist poet and a flamenco guitarist, Jeanneau's musical lexicon has always been shaped by Latin music. She first broke out with 2013's "Ratxeta," which takes its title from an adaptation of "ratchet."
Jeanneau recently released her second mixtape, Elite, which follows the acclaimed Ana de Casa (2018). Her first mixtape saw her tour throughout 2019, appearing at Primavera Sound, Fib, and Atlantic Fest, among others. Her music offers a potent blend of trap, dark reggaeton, and blunt lyrics that speak of power and sex.
Elite narrates La Zowi's own journey to stardom. It features vocalists Ian Isiah (the fashion icon affiliated with Hood by Air) and Chilean trap star Pablo Chill-E. An array of enviable producer shape the record, including the likes of Jam City, Sinjin Hawke and Zora Jones, Paul Marmota, Based Kash (member of 808 Mafia), and more.