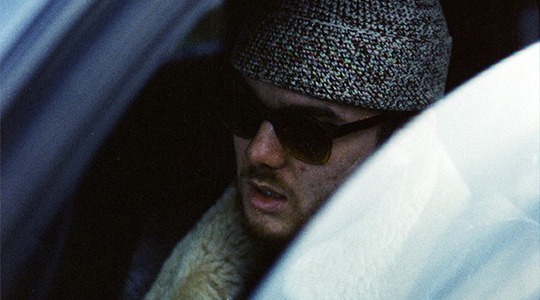 Kamaal Williams is the latest project led by prolific South London artist Henry Wu. As the mastermind behind Yussef Kamaal, Wu released a landmark album for British jazz with 2016's Black Focus. This latest collective continues the tradition of fusing jazz with the sound of urban London, with a live show that captures all the raw energy for which Wu has become known.

The ensemble features Josh McKenzie, aka McKnasty, on drums—a formidable force who was playing and touring with acts such as Dennis Rollins and Robert Glasper from the age of 17; and Pete Martin on bass, who is perhaps best known as an original member of Courtney Pine's infamous line up in the late 90s. With shows at Glastonbury and Koko, as well as worldwide festival appearances behind them, the band has already become an in-demand outfit in their own right.
The idea was formed after Wu and McKenzie, who first gigged together in 2010, played a show in Belgium in 2017. After a long hiatus and without any rehearsal, the pair instantly reignited a spark which inspired the creation of the ensemble, and the album 2.0 soon followed. The album is the debut release on Black Focus Records, a new musical outlet for Wu's community of friends and collaborators who currently have the world's attention locked onto the capital.
Outside of Kamaal Williams, bandleader Henry Wu made his name in the UK dance music scene as a producer, with his record Good Morning Peckham (Rhythm Section International) demonstrating his intimate understanding of London's musical landscape. Wu's production of broken beat, fusing together house with harmonies inspired by smooth jazz and funk, provides a solid foundation for his work as Kamaal Williams, which foregrounds improvisation and playful dynamics between each member.