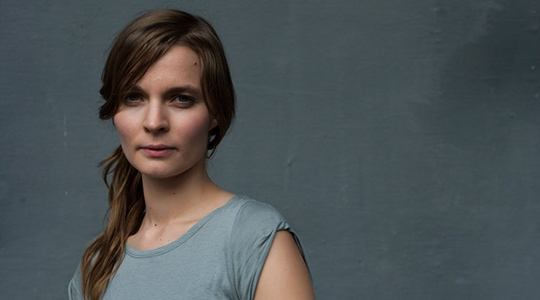 Hildur Guðnadóttir is an Icelandic composer, cellist, and vocalist with a formidable discography behind her. She has played and recorded with the likes of Pan Sonic, Throbbing Gristle, Animal Collective, and Sunn O))); and worked with the revered Jóhan Jóhansson. In 2019, she scored the HBO TV Series "Chernobyl," for which she received an Emmy award; and scored the Todd Phillips-directed Joker.
As a solo musician, Guðnadóttir debuted with Mount A in 2006 via 12 Tónar, under the alias Lost In Hildurness. Reissued in 2010 via Touch and under her own name, Mount A sees her perform cello, viola de gamba, khuur, piano, zither, vibraphone, and gamelan. In 2009, she continued to work with the British imprint to share Without Sinking, before following it up with Leyfðu Ljósinu (2012) and Saman (2014).
Guðnadóttir's work as a session musician has also seen her contribute to a sprawling assortment of records. She is credited as cellist and halldorophone player on the Planningtorock, Mt. Sims, and The Knife collaboration Tomorrow, In a Year; and as a vocalist, cellist, and halldorophone player on Sunn O)))'s Life Metal.
For CTM 2020, Guðnadóttir will present a live version of "Chernobyl" at Berlin's new Betonhalle venue, a massive concrete space located underneath Silent Green. Ranging from intimate simplicity to huge soundscapes, the work combines acoustic instrumentation and field recordings from Chernobyl's sister power plant Ignalina in Lithuania. Guðnadóttir will be joined by musician Sam Slater and field recordist Chris Watson, artists who helped realise her vision. Lighting is by Theresa Baumgartner, and spatialisation by Francesco Donadello.