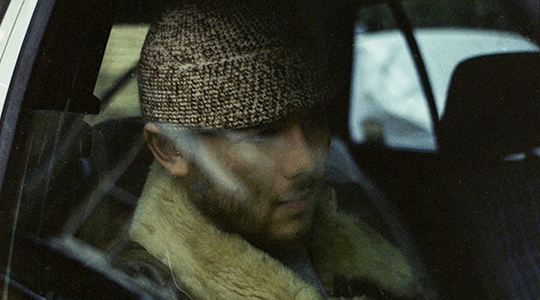 Henry Wu, aka Kamaal Williams, is a multi-talented producer, DJ, and musician based in London, working across jazz, house, and funk with numerous collaborators. In addition to putting out solo releases on Eglo Records and Rhythm Section International, his band Yussef Kamaal have taken the contemporary jazz scene by storm. Wu will be gracing CTM with a solo DJ set, demonstrating his gift for seamlessly pulling together beats and melodies from old and new grooves.
A prolific collaborator, Wu has worked with K15 (under the guise of WU15), Tito Wun, and most recently with Hard House Banton. He is also the co-founder of Yussef Kamaal, who took the world by storm with their debut album, Black Focus. Drawing from different ends of the musical spectrum, Wu demonstrates a sonic diversity on record but also in DJ sets, as he spans the breadth of broken beat, house, jazz, and funk.
Wu's affinity with funk and jazz shines through nearly every DJ set and studio production with his name on. In 2016, he curated a series of sell out shows at the London Jazz Cafe whereby he gathered musicians from around the world to replay the works of legendary musicians such as Jaco Pastorius and Freddie Hubbard.
He is a musician of many talents, from sell out shows in London to extensively playing at clubs and festivals across Europe, North America, Asia, Australia, and New Zealand, all while being consistently championed by the likes of Benji B, Gilles Peterson, Alexander Nut, Mary Anne Hobbs, and Toddla T. In addition to DJing at CTM, Wu will also be performing with a full band under the Kamaal Williams alias.