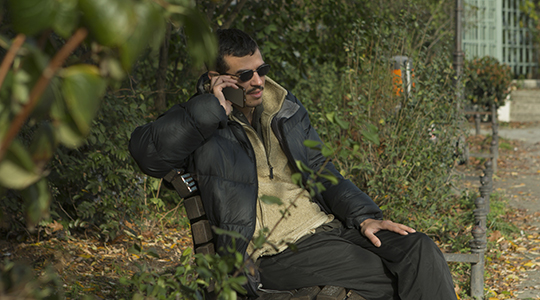 Melbourne's DJ Plead is a Lebanese-Swiss producer, deploying Middle Eastern instrumentation to create energetic hybrid club tracks. Formerly a member of BV (Black Vanilla) and percussion duo Poison, DJ Plead's sense of rhythmic exploration runs through his productions and DJ sets.
Having emerged performing as part of Black Vanilla, DJ Plead noticed his work was pushing him towards rediscovering his Arabic background. "Growing up, [being half Lebanese] wasn't something I was flashing around—I was ashamed that I was not particularly proud of it. Being half, you kind of feel a bit disconnected from it, because you feel like you aren't a proper participant in it—the diaspora or the culture—so music for me was a way to really prove somehow that I do have a connection to it," he told DJ Mag.
DJ Plead's debut EP Get In Circle was released via DECISIONS records in 2018, followed by Pleats Plead on Nervous Horizon less than a year later. FACT celebrated the latter as having a quality of "something refreshingly unfussy." He then worked with 8ULENTINA on the track "Were You Tough?" On her TT (Formerly Tobago Tracks) released Bodyguard EP.