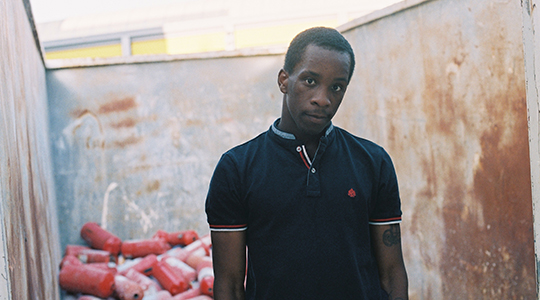 DJ Firmeza is a celebrated DJ and producer hailing from Portugal, best known as part of the Princípe Discos crew which has championed styles such as kuduro and batida. His most recent EP Ardeu received widespread acclaim and helped his further ascendency as a standard bearer of Lisbon's adventurous style.

As a teenager Firmeza, born Cilio Pegado, had already been DJing numerous local and private functions. He had already acquainted himself with DJ Nervoso, who gave him his first break in playing raves. 2015 was the DJ's breakout year, and saw him release his first EP on Príncipe, Alma Do Meu Pai. The tribute to his late father was described by The Fader as "ricocheting sounds with introspective poise." He also produced a mix for Resident Advisor in the same year which soon became a key primer for the Angolan-inspired music style from Lisbon.
The following year Boiler Room invited Firmeza to DJ in London as well as perform a back to back set with DJ Nervoso at Stay True Portugal, and in 2017 he was profiled as part of Fader's Gen F series, which included a 20 minute video portrait of the DJ titled "Pai Nosso." The video documents Firmeza interacting with the community in Quinto Do Mocho, the barrio in Lisbon where he grew up, questioning his faith in relation to the passing of his father.
His follow up EP, Ardeu, was released in 2019, and presents minimalist beats with improvised vocals which he calls 'animação'.