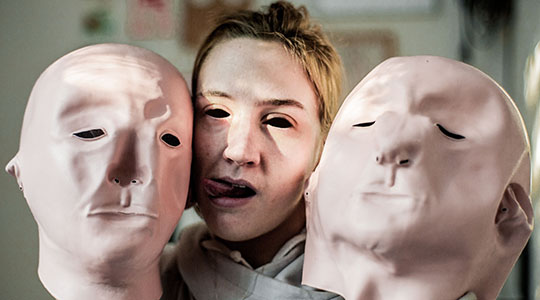 BNNT have been active for over a decade now. Constantly sidestepping boundaries, they have taken over the likes of street events; sound installations in museums, and movie screenings with their sonic guerilla antics.
In 2019, through the Multiversions project, BNNT handed the ownership of their own band over to other musicians. Their activities were accompanied by an announcement of the project's dissolution into potentially existing parallel universes.
Towards the end of 2019, BNNT unexpectedly donned another mask with Middle West. Somewhere in between sung poetry and a concept album, Middle West is stitched together by the reading of Athena Farrokhzad's "A Letter to Europe," heavily modified (with the author's consent) to fit album's needs.