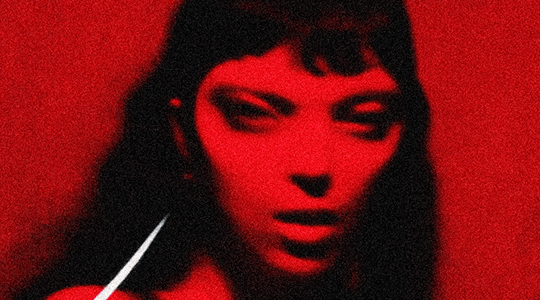 Glorifying discomfort through a torrent of nu-gabber is Colombian-Spanish Astrid Gnosis, the London-based multi-disciplinary artist, producer, and DJ who "makes the weird and wonderful both engrossing and bizarre." (Kalt Blut)
Gnosis champions non-conformity through an artistic world that is challenging, uncomfortable, and thought-provoking. Descending from a lineage of Colombian Liberation Army Generals, and growing up amidst militant discipline in an antagonistic environment, she draws inspiration from her lived experiences in Spain and now the fast-paced, hyper-capitalist atmosphere of London.
Singles such as "DROP DEAD" and "Troll" are accompanied by sinister, gothic videos which exhibit Gnosis' fascinations with religion, dance, folklore, and pagan ceremonies. These inclinations are also exhibited in EPs Agnosis (2017) and Heady (2018). Her work has led her to share the stage with singular trailblazers such as The Mover, Mykki Blanco, Tommy Cash, and others.
Shunning escapism, Astrid Gnosis holds a mirror up to the catastrophes of contemporary society to provoke confrontation and transcendence.