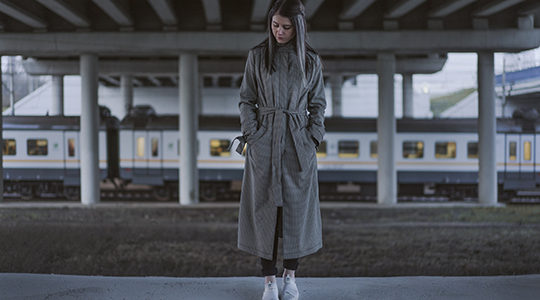 Crafting futuristic takes on jungle, footwork, and halftime, A.Fruit is a sound designer, audio engineer, music producer, and DJ also known as the founder of Get High on Bass—a music blog and club night active in Moscow and St. Petersburg. With past releases on key bass imprints, A.Fruit is a part of a new generation of 160 innovators.
In 2019, A.Fruit shared her Obsession EP via Hospital sublabel Med School, showcasing darker grooves molded by her astute sound design; and released Nocturnal via Cosmic Bridge as part of their club-focused Earthbase series. 2018's Your Inner Sun EP, which came out via Russian netlabel Hyperboloid, weaves across classic and alien bass sounds. In 2015, she released her Far Out EP via independent Polish record label Sequel One; the record folds ambient, footwork, and hip hop into intricate, complex rhythms and shifting atmospheres.
A.Fruit has also contributed to compilations shared and curated by genre-warping Black Marble Collective; NYC bass-focused party and label Worst Behavior Recs; and iconic footwork imprint Teklife.
Her experience designing sounds for the gaming industry gives her creative output a distinct mark—both through her attention to detail and her ability to craft compelling audio. Having recently joined MethLab agency, A.Fruit is sure to become a staple in the European bass music scene. Her club-focused DJ sets showcase her love and knowledge of Exit Records, Astrophonica, Hyperdub, and Planet Mu, among others.