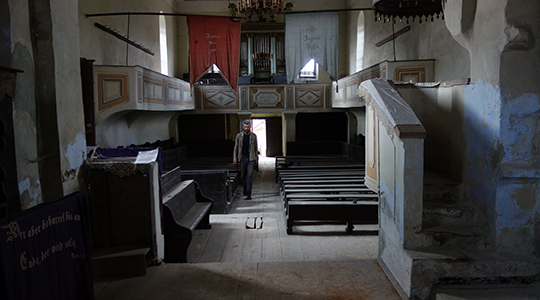 Stefan Fraunberger is a composer and sound performer with a special interest in transformation. His music engages in electroacoustic dialogue with unconventional instruments, such as dulcimers and decaying church organs, reshaping the liminal conditions of culture and perception while inhabiting sonic ambiguities and "touching the void." (The Wire)
Fraunberger has performed at festivals throughout the world and released on various labels. He is invested in the recontextualisation of conventional musical architecture and the shaping of fluid sonic sculptures. His compositions and performances work their way through "nature's very own modular patch," using otherwordly, bewildering vocabulary.
Originally from Austria and now based in Vienna, Fraunberger has lived and worked in Aleppo, Aana'a, London, Tehran, Sibiu, Benares, Brussels, and Istanbul. His music is deeply informed by the study of different languages, traditions, and understandings of modernity that this travel has afforded him. He became interested in foreign languages while serving his mandatory national service in Romania and, after learning Romanian, went on to learn Arabic and Persian. Fraunberger's exploration of "ghosts of an old world" manifests itself through language, literature, music, and archaic musical instruments. His work channels influences from the fields of sound art, vocal and instrumental composition, film, and literature.
Fraunberger will be presenting Quellgeister, a compositional project for semi-ruined organs found in abandoned Saxon churches in Transylvania. The series begun in 2014 with the release of the first three compositions on Chmafu Nocords, with a second volume, entitled Wurmloch, released on Interstellar Records in 2016. The pieces are described by Fraunberger as air-sculptures, in which the church's organs serve as surviving and storytelling beings within the ruins, reflecting on the the changing social landscape of Romania.