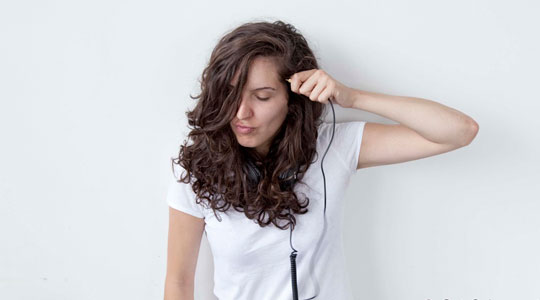 Svetlana Maraš (1985) is composer and sound artist from Serbia. She studied composition at the Faculty of Music of the University of Art in Belgrade. In 2010, she held a fellowship in composition at Bang on a Can Summer Institute. She received her MA at Helsinki Media Lab - Aalto University and she was employed at the same department as a research assistant.
Maraš works at the intersection of experimental music, sound art and new media. Her work encompasses wide variety of forms including live electronic music, performance, interactive sound installations, electroacoustic compositions, radiophonic pieces, web applications, and music for film and theatre. An experienced improviser, her performative use of laptop and digital sound has led to numerous international collaborations and performances.
Her work has been presented at venues and festivals such as Espace Multimedia Gantner (Bourogne), Onassis Cultural Centre (Athens), Museum of Contemporary Art (Belgrade), A38 (Budapest), Ausland (Berlin), ICMC (New York), UCSD (San Diego) and Orpheus Institute (Ghent), and broadcast via Kunstradio-Radiokunst, Radio Belgrade.
Maraš is a member of the ensemble Studio6 and co-founder of improvE collective.