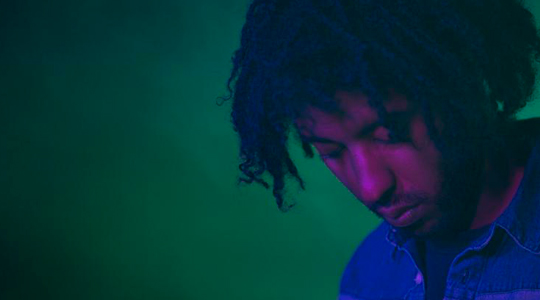 Ascendant Ethiopian producer Mikael Seifu combines the music of nomadic Ethiopian folk musicians with a self-described electronic "dream brew."
Seifu was born and raised in the Ethiopian capital of Addis Ababa – the birthplace of Ethio-jazz – and went on to study music production and marketing at Ramapo College of New Jersey outside Manhattan. While there, he began working with avant-garde composer and trumpeter Ben Neill, who exposed Seifu to new ways of thinking about music. Freshly inspired, Seifu returned to Addis Ababa and opened a recording studio, which is fast becoming a hub for Ethiopia's burgeoning electronic and experimental music scene.
In 2014, Seifu's debut solo record, Yarada Lij, arrived on 1432R, the Washington, DC-based imprint headed by fellow Addis Ababa native and collaborator Dawit Eklund. Blending Ethiopian folk music with free improvisation and UK-style percussion, the EP helped announce the emergence of a compelling new talent. It was followed by 2015's blistering single "The Lost Drum Beat," which Pitchfork described as "Seifu putting the repetitions of traditional Ethiopian music in hyperspeed in a quest to merge the modern with the deep, eternal spirit of his birthplace." Another new EP is forthcoming on Brooklyn outpost RVNG. "My music is about vibrations," Seifu has said. "It does something to me and I want to immediately share that with people. It's not Eastern, Western, Martian… it's about that impact. If that impact is not shared, it doesn't matter."