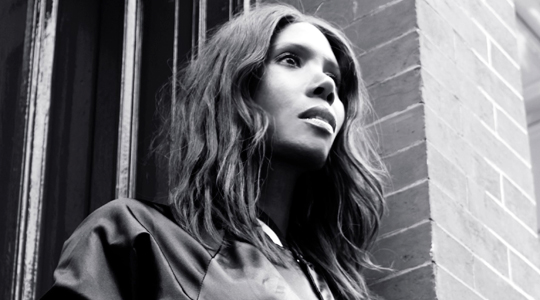 Windy city native Honey Dijon was inspired from a young age by the music of Ron Hardy, Derrick Carter, Mark Farina, Green Velvet and Frankie Knuckles. After moving to New York, friend and house pioneer Danny Tenaglia encouraged her to try her luck behind the decks. Now she tours the world with her potent NYC underground house/tech-house/techno/disco elixir.
Honey, designated male at birth, has identified as female from an early age. Her musical education took root during her upbringing on Chicago's South Side when her parents allowed her to play records for their Friday night basement parties. She started sneaking into venues like C.O.D.'s at the age of twelve and, intoxicated by the nightclub lifestyle, would spend hours in her room listening to house music and flipping through fashion magazines.
Today she is the flag bearer in a parade of 'it-girl' DJs, most of whom she herself dismisses as dabblers. She has long had a foot in the fashion world and another in the music world, and as a legitimate hybrid product of both cultures presents her DJ skills at runway shows, exclusive afterparties and art fairs. She has held residencies at the chicest of NYC venues, including Hiro Ballroom, Cielo and the Chelsea Hotel. As a producer, she has put out original tracks and a wealth of remixes on Skint Records, Toolroom and Classic Records.