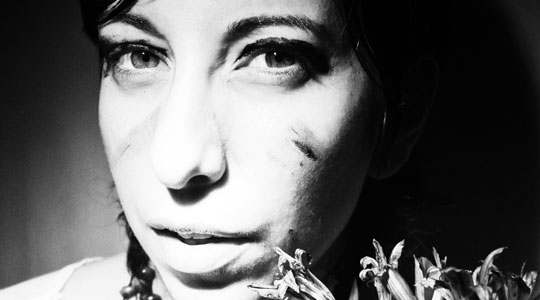 Sol Rezza is a sound designer and radio producer specialised in radio art, recording, field recording, sound design for media, post-production, and audio mixing. She has been a notable advocate of radio art and radio experimentation in the radio scene in Latin America.
Since her youth in her native Buenos Aires, Argentina, Rezza developed a deep interest in radio and media, which led her pursue studies in Communication. While radio is her main medium, her works aim to explore different approaches to spatial resonance via surround sound, performance, and live mixing, to create immersive audio experiences.
Rezza has released three experimental albums on Panz4 Troupé, a label and experimental space that she runs with collaborator and multimedia artist Daniel Iván in her current home base of Mexico City. Reflecting an unusual mixture of narrative and sound design, her works use transformed field recordings and virtual and indigenous instruments, as well as experimentation with voices, microphone manipulation, modified sound objects, and foley. Narrative and the constant play with symbols within language are a fundamental point throughout her work. Rezza also works in sound design for experimental art pieces, theatre, video art, and performance.
One of two winners of the CTM 2015 Radio Lab open call for works, Sol Rezza will premiere her commissioned piece at the festival in January 2015.