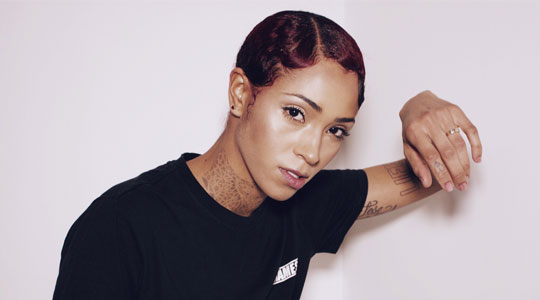 UK MC RoxXxan brings her ruthless, pointed bars to Berlin for CTM 2018. After taking a brief hiatus from music, she returned with singles such as "He Said She Said" and "G CODE", which tells the story of personal struggles that led her to take a break from her music.
Originally from Birmingham, the MC describes herself as a tomboy, feminist, rebel and misfit. Professing a love of backpacks (#backpackgang) and with a penchant for no-nonsense honesty, she started writing her own lyrics at 13, and moved to London at 20 to pursue music. In 2012, she released the mixtape PREPARE 4 WHEN I LAND.
RoxXxan has a background in grime – a lineage that can be heard clearly on the razor-sharp, bassy banger "Crud". She cites the likes of Ms Dynamite, Lauryn Hill, and Missy Elliott as influences, and collaborated with Mikey J, Lady Leshurr, Baby Blue and others on the track "Rock the Mic" in 2012. Recently, she appeared on Radar Radio alongside DJ Cable. She has performed alongside the likes of Shakka, Paigey Cakey, and Dej Loaf.