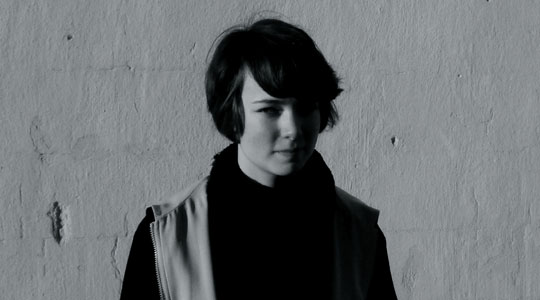 The work of ascendent Swedish composer Klara Lewis is often described in terms of creating parallel worlds, in which organic sound matter is reconstructed through electronic processing. Her debut album Ett was released by the venerable Editions Mego label in 2014—no minor feat for a young producer in the earliest stages of her career.
Hailed as a remarkably cohesive and commanding body of work, Ett manages to maintain an underlying current of human warmth despite its technical acuity and grayscale rendering. Utilizing found sounds and field recordings, textured electronics, and abstract, understated rhythms, Lewis' discrete ecosystems teem with churning industrials and the eerie trails of wind tunnels. Ett was widely represented on year-end lists as one of 2014's strongest offerings across the electronic music spectrum, coinciding with the release of a second record—the Msuic EP—via fellow CTM artist Peder Mannerfelt's eponymous label.
Lewis is currently pursuing a BA in audio-visual production and collaborating with veteran multidisciplinary artists Simon Fisher Turner and Rainier Lericolias.