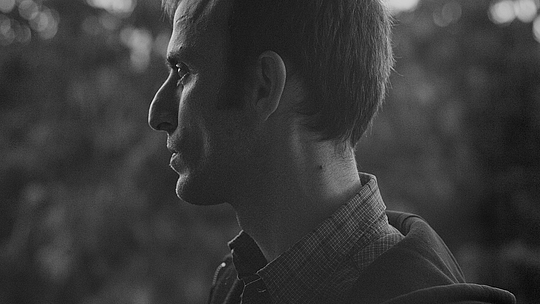 Valerio Tricoli works as a musique concrète music composer, improviser, sound installation artist, producer, sound enginee,r and curator. Long involved in musique concrète and free improve using vintage analoueg electronic instruments, his work is considered pivotal to the new wave of Italian music.
Tricoli plays live music with electronic instruments – most of them analogue –to produce "live concrète:. Valerio's live set-up includes a KorgMs20, modified Revox A77 and Teac tape machines, loudspeakers, microphones to catch sound to be "live processed" with the tape machines and effects, a mixer, light effects and ultrasonic speakers; an array ever changing in response to the performers and performance space.
Tricoli was born in 1977 in Palermo and is based in Berlin. He has been investigating the complex relationship between self, sound, and devices for more than a decade; psychic processes translated in soundscapes, and vice versa. He has a radical interest in how reality, virtuality, memory relate to each other during acoustic events. He is one of the founders of the Bowindo label/collective ("arguably the best thing to come out of Italy since Luigi Nono", Dan Warburton, The Wire), and of the band 3/4HadBeenEliminated, a super-group drawn from Italy's improvisational community that carries on the mantle handed down by This Heat, intertwining musique concrète and free improv with rock dynamics.
Among the productions to which he contributed as a sound engineer, are Be Mine Tonight (2003) by Dean Roberts, Healing Memories in Present Tension (2003) by Stefano Pilia, Jealousy and Diamonds (2005) by Autistic Daughters, Between Neck and Stomach (2006) by Andrea Belfi. His first installation, "the sea comes in at midnight (for steve erickson)", was presented at Raum Bologna (2005).
Forma II, the first collaborative output by Thomas Ankersmit and Valerio Tricoli, was recognized with an honorary mention from ARS ELECTRONICA 2012.