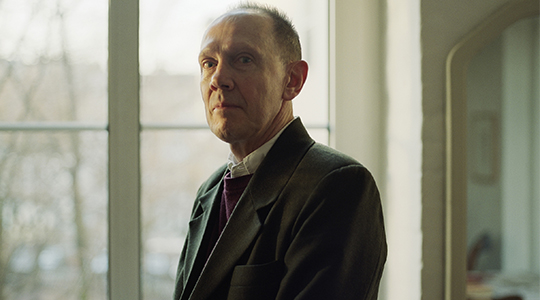 Born in 1943 in Mariestad, Sweden and residing in Berlin since 1968, Sven-Åke Johansson is a composer, poet, percussionist, and visual artist, and a vanguard of the European free improvisation music scene.
In the 1960s, he forged a European variation on free jazz in collaboration with pianist Alexander von Schlippenbach, bassist Peter Kowald, and saxophonist Peter Brötzmann, with whom he recorded percussion in trio and octet formations. His collaborations with other musical luminaries include Rüdiger Carl, Hans Reichel, Dietmar Diesner, and Axel Dörner.
He participated in Berlin's legendary Zodiak Free Arts Lab from 1967–69, and has played with Tangerine Dream and the Globe Unity Orchestra.
Johansson's musical theatre production credits include Die Harke und der Spaten (1998) and Über Ursache und Wirkung der Meinungsverschiedenheiten beim Turmbau zu Babel (1986), presented at the Hebbel Theater in Berlin together with von Schlippenbach. He also performed in the Burgtheater in Vienna.
Most renowned as a drum virtuoso, Johansson also plays the accordion, sings, and performs spoken word. He has produced works for German radio broadcasts including deutschlandradio, published several books, and released over fifty CDs and LPs, recently, All Romantic with Lars Greve and August Rosenbaum (Hiatus, 2013), Erdmännchen with Hans Reichel (2013), and a 2012 album dedicated to the artist Paul Klee on Jazzwerkstatt. He has also exhiibited as a visual artist, and his drawings have graced the CD covers of fellow artists,including experimentalist Alessandro Bosetti's Pinocchio.