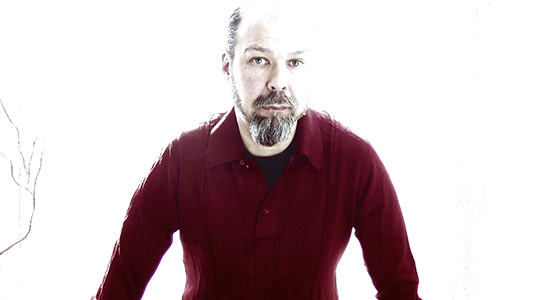 Mika Vainio's untimely passing shook the world of experimental electronic music, leaving behind a formidable legacy that continues to influence countless artists. As one half of the Finnish minimal electronic duo Pan Sonic with Ilpo Väisänen, Vainio helped bridge the worlds of drone, techno, and noise.
Before starting Pan Sonic in the beginning of the 90's, Mika Vainio was an active part of the early Finnish industrial and noise scene in the 80s, playing electronics and drums.
His solo works, both under his own name and aliases like Ø, are known for their analogue warmth and roughness. Be it abstract drone works or minimal avant techno, Vainio always created unique, physical sounds. On Pan Sonic, Philip Sherburne once said there was "nothing futuristic or consumer-friendly about their sound. Using a battery of custom-made tone generators, they conjured a form of electronic music that sounded like raw electricity: a high-voltage stream of endless crackle and throb."
Vainio released on labels such as Editions Mego, Touch, Wavetrap, and Sähkö, and his list of collaborators includes Alan Vega of Suicide, Keiji Haino, Chicks on Speed, John Duncan, Bruce Gilbert, and Stephen O'Malley, among others.