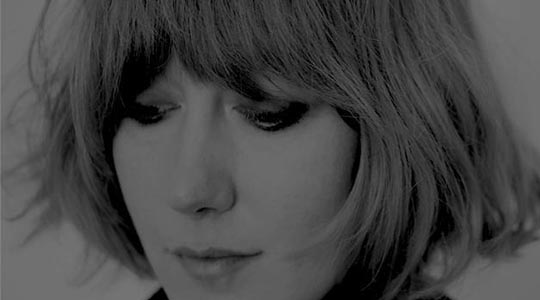 The spiraling sonic helices of Karen Gwyer, fusing classic house and avant-techno sensibility with East African wedding songs and psychedelia, have recently snared considerable critical praise.
The U.S.-born producer was trained in cello, viola, and violin growing up, but after re-situating herself in London, adopted electronic production as a more personally apropos expressive practice. Gwyer's acclaimed 2012 tape release I've Been You Twice premiered via fellow CTM 2014 artist patten's Kaleidoscope imprint. Her debut full length Needs Contiunuum (2013) on cult label No Pain In Pop, recorded in the months preceding the birth of her first child, emerged in her own words as "both a product and champion of immutable, organic cyclical rhythms and disorientating psycho-physical disequilibria." The year also registered a second release on the label with Brooklyn A/V artist Torn Hawk aka Luke Wyatt, entitled Cowboys (For Karen), which he described as "suite of deformations."
For CTM's 15th anniversary edition, Gwyer performs in a showcase for the aesthetically kindred bedroom label Opal Tapes on which her second full-length album, Kiki The Wormhole, was released in 2013, alongside label head Stephen Bishop aka Basic House, Lumisokea, and 1991.