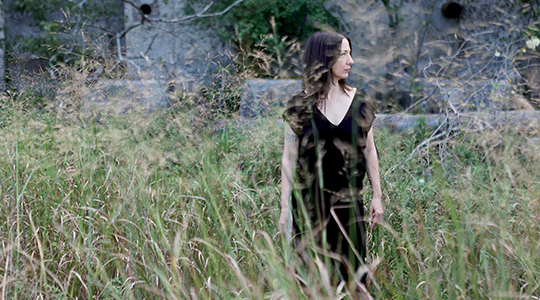 Amidst the machine music of so many of its artists, CTM 2014 welcomes the neo-classical experimental string chronicles of cellist Julia Kent.
Following years playing as part of various ensembles, the Canadian-born, New York-based artist released her first solo album, Delay, in 2007. In her follow-up full length, Green and Grey, Kent used looped and layered cello, electronics, and field recordings to explore the ecology of human relationships, technology, and the natural world. Her most recent album, Character, was recorded entirely alone and released via The Leaf Label in March 2013. A BBC music review notes the influence of famed minimalists Steve Reich and Michael Nyman, tempered with grainy texture, found sounds, and looped strings, achieving direct listener affect and emotional depth.
Kent's notable collaborations include an ongoing partnership with Antony Hegarty, as well as Devendra Banhart, Mi and L'au, Angela McCluskey, Rufus Wainwright, and others. Her compositions have also scored a number of films and dance and theatre works, and she has graced numerous international stages, including those of Primavera Sound in Barcelona, the Donau festival in Austria, Meltdown in London, and the New York City edition of Unsound festival.