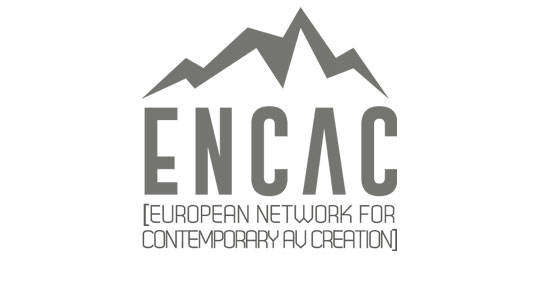 Audiovisual researchers, practitioners, and creators are invited to apply to one of 5 residencies taking place within the European Network for Contemporary Audiovisual Creation (ENCAC). Deadline 12 August.
CTM is pleased to announce its participation in ENCAC – the European Network for Contemporary Audiovisual Creation. The three-year transnational research project is aimed at enabling collaborative audiovisual research, technological development, and the creation of new artwork in the hybrid zones between sound, visual arts, performance arts, and digital culture.
The network's first open call offers 5 residencies hosted by 5 of the network's partners over the period between January and April 2016: LABoral (LEV Festival, Gijon), Avatar (Quebec, Canada), DISK Berlin (CTM Festival, Berlin), humainTROPhumain (Montpellier) and le lieu unique (Nantes).
Each residency offers a chance for artists to research, conceive, produce and present new artistic works, tools methods, formats, and perspectives for audiovisual creation. Presentation format depends on the nature of the residency, and may range from a final performance, an informal work-in-progress presentation, installation, a talk, workshop-style format, or other.
Submission deadline is 12 August at 23:00 GMT+1.
→ More information and to apply.
→ About ENCAC.
---
ENCAC is supported by the Creative Europe programme of the European Union.