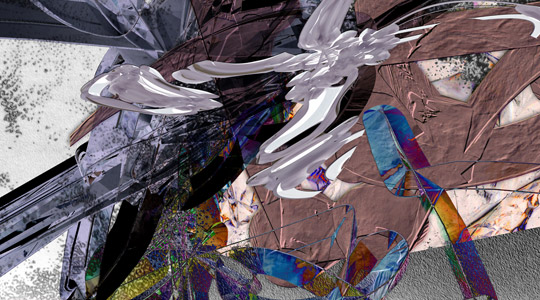 Roderick George is a Berlin-based dancer and choreographer from Houston, Texas. "Fleshless Beast", his collaborative piece with experimental producer & Janus affiliate Lotic, debuted this past fall at the Sophiensaele.
George began his studies and classical training at Ben Stevenson's Houston Ballet Academy. As a teenager, George studied at the High School for the Performing and Visual Arts in Houston and continued to diversify his skills by exploring modern technique at The Alvin Ailey School. He left Texas in 2003 for New York City and began his undergraduate studies at SUNY Purchase College. Before starting his professional career, he was a bronze winner of the Youth American Grand Prix competition in New York City in 2005 and was elected as a Presidential Scholar of the Arts in 2003, where he performed for the US President at the Kennedy Center.
Roderick joined Cedar Lake Contemporary Ballet in 2005 and also danced with Sidra Bell Dance NY and the Kevin Wynn Collection before relocating to Switzerland in 2007 to join the Basel Ballet/Theater Basel in 2007. In early 2014, Roderick joined The Forsythe Company in Frankfurt, Germany. Over the course of his career, he has collaborated with many renowned choreographers, including Marie Chouinard, Peeping Tom, Jorma Elo, Jacopo Godani, William Forsythe, Johan Inger, Jiří Kylian, Sharon Eyal, Ohan Naharin, Benoit Swan-Pouffer, Richard Wherlock, and many others.
George's activities as a dancer have run in parallel to a long-sown interest in choreography – his work in the latter field has been showcased at Cedar Lake Contemporary Ballet, DanceLab at Ballett Basel, Ballett Basel School, and the Goteborg Operan DansKompani. At CTM 2018 he will appear in a special twenty-minute piece of kinetic, impulsive exchange with fellow Houston native & club music accelerationist Lotic.