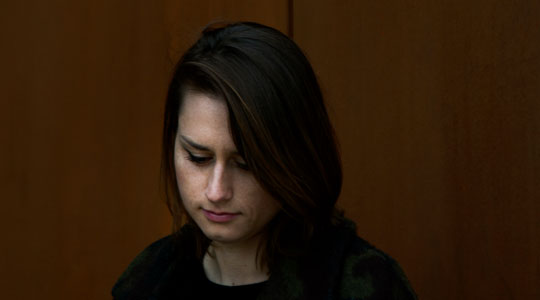 Olivia is a Kraków-based DJ, promoter, and producer, and forms a key part of the city's underground scene. She is a resident DJ at Unsound Festival and Szpitalna 1, and is also part of the Chrono Bross collective.
She is also a member of the uninhibited electronics trio Morskie Oko alongside Chino and Steffen Bennemann. The trio was formed after an unexpected b2b in Leipzig a few years ago, and they combine turntables and other instruments for a raw and unexpected dancefloor experience.
Olivia was one of the founders of the (now defunct) club Radar, though now promotes a series of parties as We Are Radar. Her sets storm through raw, obscure and industrial techno as well as acid and classic synth sounds. With an affinity for music of the '80s, Olivia's musical interests span far and wide. She has played alongside the likes of Anastasia Kristensen, Chloe Frieda of Alien Jams, and Avalon Emerson, among others.
---
Olivia is a SHAPE platform alumnus. SHAPE is co-funded by the Creative Europe programme of the European Union.