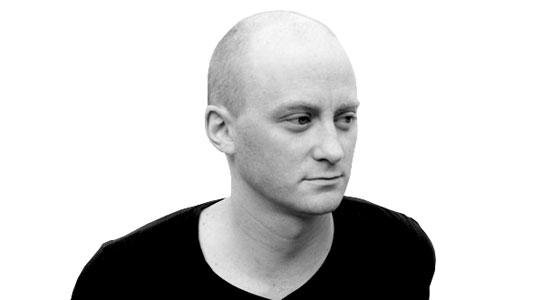 Few musicians manage to explore the convergence between techno and experimentalism as successfully as David Letellier, or Kangding Ray.
Kangding Ray has been producing for almost a decade, and his music has been released exclusively on seminal techno labels Raster-Noton and Stroboscopic Artefacts. The aesthetic territory of these two labels epitomizes Kangding Ray's complex sound; it's one that tests boundaries, evolving tirelessly in its exploration of texture, rhythm, and sound design. His output reflects an expansive musical background, evidenced in his particular, meticulous way of marrying atmospheric soundscapes with slowly evolving rhythms.
Letellier's foundations in rock and musique concrète give his music a vitality and uniqueness that has attracted a fan base from discerning avant-garde electronica listeners to devoted clubbers. Those who have been following Letellier since his debut album, 2006's Stabil, will recognize not only his detailed and constantly developing approach to sound design, but also the conceptual gravity behind his releases. His last release, HYPER OPAL MANTIS, on Stroboscopic Artefacts, is a dark and meticulously constructed triptych of different facets of desire, with HYPER depicting the primal, OPAL the cathartic, and MANTIS the destructive.