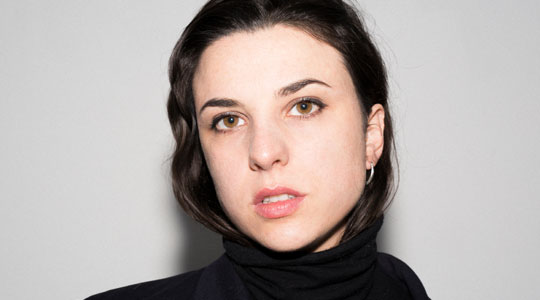 The output of Berlin-based sound artist and producer JASSS layers shades of sepulchral jazz and experimental electronics onto the foundations of industrial EBM or African and South American rhythms for dreamy, mercurial dancefloor times.
S. Jimenez Alvarez was raised on the Northern coast of Spain. From an early age, her fascination with sound drove a desire to understand the relationship between music and people. She left Spain to embark upon the pursuit of this understanding, leaving behind a social and cultural landscape from which she felt increasingly alienated. Feeling fractured in focus, she began synthesising distractions into a theme of their own and channeling that theme into new works.
The punk and hardcore roots of her youth evolved into deep explorations of industrial, dub, and experimental music – sound worlds that were evocative in mystifying, inaccessible ways. After moving to the Netherlands in 2010, she began editing field recordings and probing the worlds of electronic music and soundscapes. A year later she moved to Berlin, where she went on to score several experimental films.
In 2015, JASSS made her first appearance as a DJ with a distinct, eclectic style that would become her signature approach. After a few years of studio work, her first 12-inch, Caja Negra EP, was released on the Chicago/Malmö label Anunnaki Cartel. Her second and third records, Mother and Es Complicado, came out in 2016 and 2017, respectively, via the Italian Berlin-based dark industrialists Mannequin Records. Her celebrated first solo album, Weightless, was released in September on Sweden's iDEAL Recordings and took strides to pull EBM and industrial into more ruminative, contoured territories, "patently foregoing Industrial music's angry guy glare in favour of far more feminine and latinate pressure systems" (Boomkat). Recently she has turned in her focus to experimentation with sound and space. Her current projects include electroacoustic pieces as well as live and audiovisual performances.
---
JASSS is supported by the 2018 SHAPE platform, which is co-funded by the Creative Europe programme of the European Union.