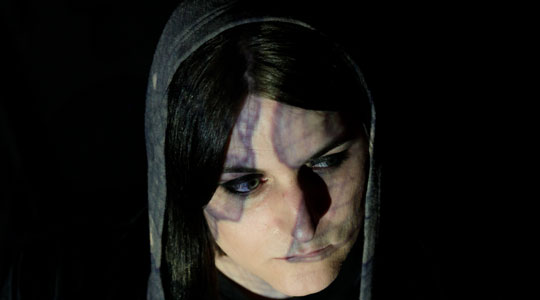 Ziúr is a Berlin-based DJ and producer dedicated to building functional dancefloor frameworks out of disparate sonic textures and brainy beats. Her music is meant for loud soundsystems (and preferably accompanied by a fog machine) but is free of strict loyalties toward a certain BPM or subgenre.
A punk at heart, Ziúr deals in extremes. She names the proto-riot grrrl group L7 as a fundamental influence, maintaining their balance of darkness and light helped her to feel part of a 'fuck you' movement without having to be a "dogmatic punk, a squatter in Dr. Martens." She has been an active member of Berlin's queer scene since moving to the city 10 years ago. BOO HOO, a party she runs together with Siegesäule's Joey Hansom, prioritizes the creation of a friendly, welcoming space and makes a conscious effort to book as many female-identified artists and visible minority artists as possible.
In the summer of 2015, Ziúr self-released her first mixtape online. Titled /xuːx/, the seamless sequence included seven instrumentals and two collaborations with guest vocalists. Over the course of that year, Ziúr took her live performances to concert settings (as a support for Lower Dens, Micachu + The Shapes and Evvol) and festivals (Yo!Sissy, 3hd). At the end of 2015, after releasing the tweaky single and music video "Lips," Ziúr opened for Peaches on a string of European tour dates. Ziur's debut EP, Taiga, was released in July 2016 via the label Infinite Machine. It splices sample-based industrial beats with acerbic, anti-harmonic intent. Full of textural contrasts, it features glass crashing against sheet metal, wood vibrating and glottal stops hanging thickly; a series of wailing transmissions thrust into the ether. The EP's first single, "Nails," acts as a battle cry.
Ziúr's second EP, Deeform, was released via Objects Ltd this past September 2016, and her track "Concord" was included on a compilation by activist collective Co-op alongside producers like M.E.S.H., Why Be, and Kablam. She is a member of the Sister network.