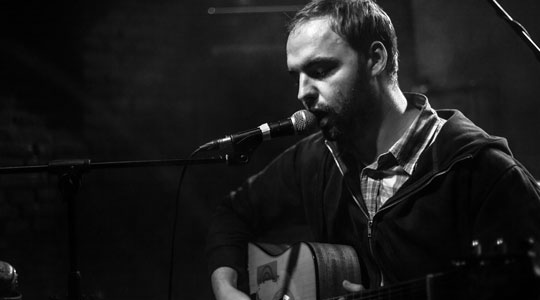 As Stara Rzeka, prolific Polish experimentalist Jakub Ziołek creates multi-layered, exploratory suites of psychedelia, folk music, black metal and drone. Currently based in Bydgoszcz, Ziołek is not only an active figure in Poland's thriving experimental music scene—he has also been key in bringing that scene to life.
Drawing from seemingly inexhaustible creative reserves, he has contributed to the freeform improvisations of Innercity Ensemble, the post-rock sci-fi phantasies of Hokei and the magic brutalism of T'ien Lai. But his solo work as Stara Rzeka has proven to be some of the most compelling music to emerge out of that creative milieu. His debut album, Cień chmury nad ukrytym polem, was inspired by '70s krautrock and its best-known proponents—Kraftwerk, Cluster, Ash Ra Tempel, Can, Faust, Neu— but was also steeped in mysticism and a metabolic relationship to the material world. Released on Krakow label Instant Classic, the album was hailed as among the year's best by The Quietus, who also dubbed its 2015 follow-up, Zamknęły Się Oczy Ziemi, an "outright breathtaking masterpiece tribute to duality and abstract music" with overtones of Moondog and Robbie Basho. The album marked the end of Stara Rzeka as a recording project, although Ziolek continues to give live performances under the alias.
In January 2016, Ziołek was awarded the Polityka Passport Award in popular music, which recognized both his skill at bringing discursive genres together and his unflagging commitment to the act of music-making itself.
---
Stara Rzeka is supported by the 2017 SHAPE platform, co-funded by the Creative Europe programme of the European Union.