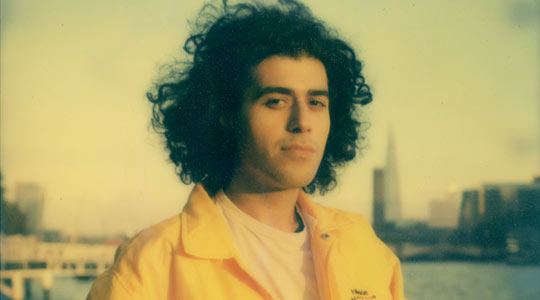 Get chopped, glitched and screwed by American-inspired, Turkish-born and London-based producer Sami Baha's deterritorialized trap. Having broken into the UK bass scene only relatively recently, Sami Baha has already rallied a following with his signature style.
He draws his inspiration from popular Turkish performers such as Ibrahim Tatlises and Muslum Gurses as well as from trap originator DJ Screw and the Atlanta scene. He is a frequent guest on the UK radio stations Rinse FM and NTS.
He released tracks on the Istanbul label Tektosag before being signed to Planet Mu among the ranks of names such as Floating Points, Hieroglyphic Being and Luke Vibert. His debut album, Mavericks, is an eclectic collection of dynamic, clever and superbly mixed beats. Judging from his diverse and indiscriminate sample palate, his DJ set promises to be an active, stimulating, and outright fun experience.