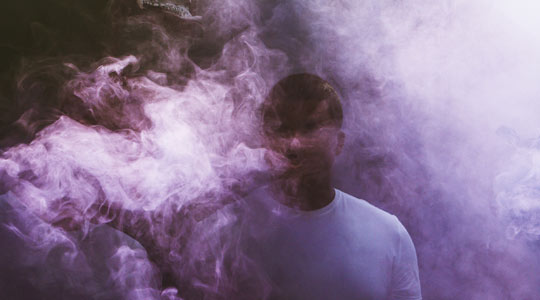 From the first shot of the starting gun, Miles Mitchell's take on instrumental grime, which announced itself with a 2010 self-titled EP and subsequent single, "Senior Bass," has run a few paces ahead of the pack. Boxed co-founder Mr. Mitch cut a pivotal figure in the second coming of grime in London, and today is continuing to drive the genre and the culture around it forward.
"His ability to bump the heavy shit but shun cold-concrete aggression for bright, alcopop-buzzed hyperactivity was what made him exciting," Pitchfork observed. The Gobstopper Records founder's adrenaline-dosed club sounds helped shape the scene being incubated at Boxed (the now-infamous London club-night-turned record label co-founded by Mitchell and his fellow instrumental grime architects Slackk, Logos, and Oil Gang) and continued through Mitchell's Suave EP, an appearance on the genre-defining compilation Grime 2.0, and a collaboration with much-hyped MC Skepta.
By 2013, caught in the crossfire of grime's war dubs, Mitchell countered with a collection of "peace edits." "I couldn't be bothered to try and compete with everybody who was flinging out dubs, so I tried to do something different with it," he told The Quietus, "and in doing that I deconstructed a lot of famous grime beats – slowed them down, took elements of them and warped them in a way, and took the aggression out of them. I tried to work out what the essence of those tunes was, and pushed them in a new direction." The edits became the seeds of his debut LP, Parallel Memories. Released in 2014 on the adventurous label Planet Mu, the introspective, ambient-leaning album was hailed as a "transformative take on grime" and inspired a crop of up-and-coming producers looking to push grime into new, more innovative terrain. Most recently, Mitchell partnered with UK funky ambassador Katy B on her Honey LP alongside the likes of Craig David, Novelist, Major Lazer, Four Tet, Floating Points, Kaytranada, D Double E.
---
Mr. Mitch is supported by the 2017 SHAPE platform, co-funded by the Creative Europe programme of the European Union.