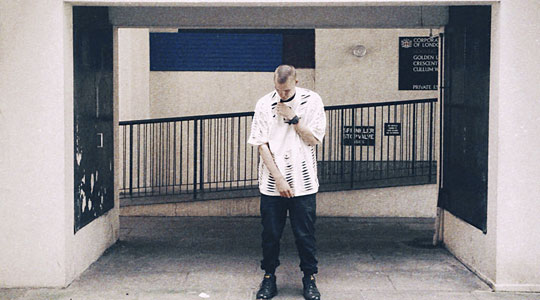 Bala Club co-founder and host of NTS "Precious Metals" show Henry Vsop aka Endgame specialises in the "sounds of the underbelly: drill, auto-tune serenades and dancehall," both as a DJ and a producer. His latest 4-track EP, Flesh, was unleashed via Kode9's esteemed Hyberdub after a breakout EP for the label Purple Tape Pedigree.
Bala Club, Vsop's joint venture with brothers and creative minds Kamixlo and UliK, is at once a club night, label and vision. Its parties and mixes alchemize reggaeton, grime, Brazilian funk, metal, industrial, UK drill and the new wave of US hip hop. As a reaction to the London club scene's exclusivity and failure to provide space for weirdness, vulnerability and emotion, it has gained traction for its forward-thinking, globally-minded tastes and open-armed, welcoming mentality. Its 16-track compilation Bala Club Vol. 1 was dropped in June and flaunted bleeding-hearted work by its three founding members as well as by Sky H1, Yung Lean and Lunarios, among many others.
Endgame prioritises work with innovative vocalists. His releases have featured contributions by UIK, Organ Tapes and Rules.