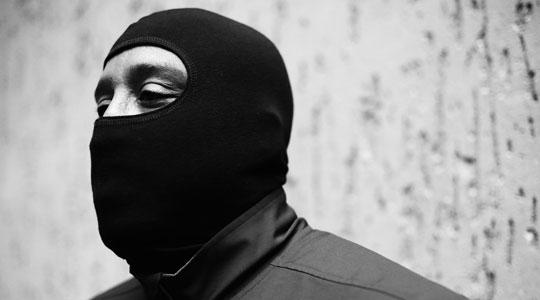 Urban Tribe founder and Drexciya collaborator Sherard Ingram aka DJ Stingray aka Stingray313 has been a driving force in Detroit techno for over twenty years. As a close affiliate of the afrofuturist community, his music reappropriates technology in a search for an alternative history and future for marginalized groups.
Ingram, who grew up in Detroit and was the school friend and DJ partner of Kenny Dixon Jr., realised his Urban Tribe project in 1991 with the now-classic "Covert Action." The track was released on Retroactive's seminal Equinox compilation, a milestone in Detroit's rich technosoul history. A couple of years later, London's Mo'Wax label released his debut album The Collapse Of Modern Culture, which featured collaborations with friends and peers such as Anthony 'Shake' Shakir, Moodymann and Carl Craig. Ingram still honors the legacy of his affiliation with Detroit's most illustrious aquatic techno slayers—he was part of Drexciya's live unit and was baptised "Stingray" by the outfit's James Stinson. His own productions and DJ sets have since acquired legendary status. His music draws in and exorcises age-old urban demons, riding on the wings of a well-oiled steel chariot built in a futurist Motown factory line—and shredding. As the most compelling and effective dance music does, Stingray's DJ sets and solo productions fuse the high-powered, efficient mechanical with a deep hunger for outer space.
For two decades, Stingray has represented Detroit's 313 area code via worldwide performances in a balaclava. He has produced three dozen releases on labels like Planet E and Mahogani Music and has collaborated with Dopplereffekt's Heinrich Mueller (also known as the other half of Drexciya). Lately Ingram is also active as the head of Micron Audio Detroit, a label that releases the work of fresh, upcoming talent from across the globe.